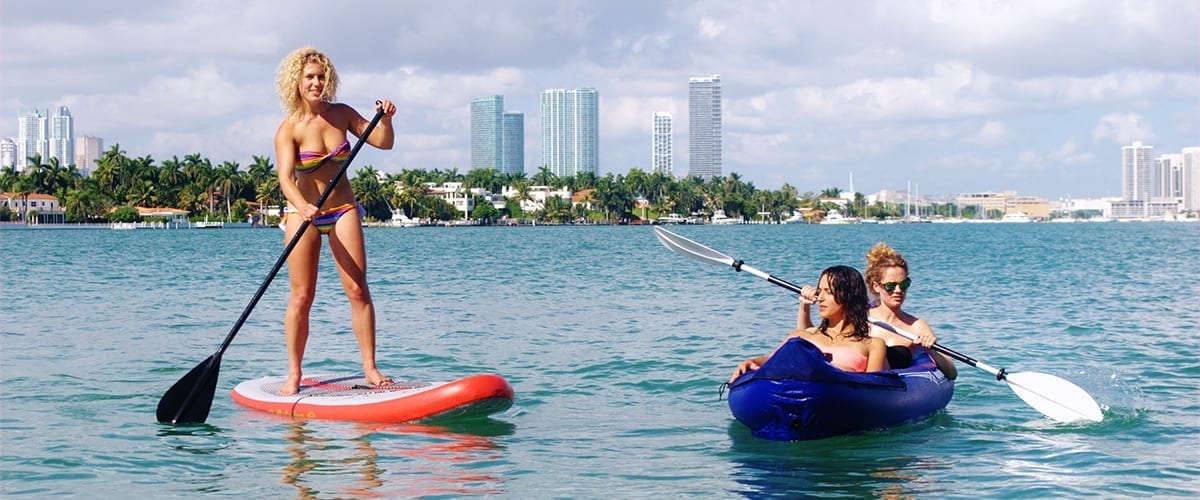 Captained Boat Rental + SUP + Kayak + Snorkels & Masks
The Splash watersports package includes a captained Boat Rental in Biscayne Bay, Paddle Board, Kayak, Snorkels and Masks.
You will have a tour of Miami Beach, and it beautiful islands. Then we will stop at an exclusive island to enjoy a variety of fun water sports activities like kayaking, paddle boarding and  swimming with snorkels & masks.
From 3 to 6 people, enjoy this private tour with your family, your friends or even your co-workers, during 2 Hours.
Price / Person
$119/person with a minimum of 3 people and a maximum of 6.
The Splash package includes
2 hours
Miami Beach boat tour + Paddle Boards + Kayaks +  swimming with snorkels & masks
Boat, Gas, Equipment, Captain and instructor are provided
Rules and Regulations
Reservations in advance are mandatory to insure availability.
There can be only 6 guests per boat.
The captain has the authority for the boat, and any changes or cancellations of trips will be for the sole purpose of ensuring safety.
Children under 6 years-old will be wearing a lifejacket at all times.
What to bring?
A towel
Sunscreen (non-spray)
Swimsuit
Meeting location:
Exact meeting location details will be provided upon the reservation.
What is not included?
Snacks and drinks are not included. However, feel free to bring along snacks or a picnic dinner, as well as your own drinks.
Gratuity is not included.
Cancellation policy
Full refund if cancellation is made before 48 hours.
If we decide to cancel because of weather it is a full refund or customer may reschedule for another day/time.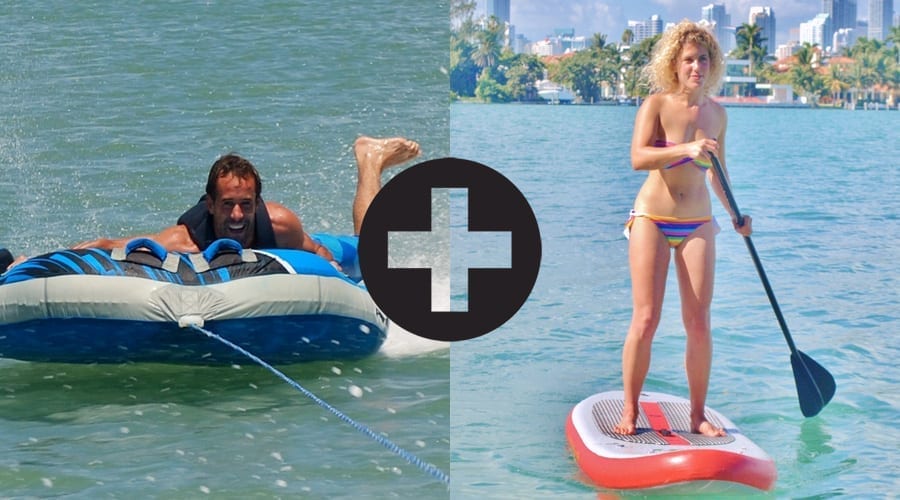 Adventure Package
This Package includes a Boat Tour in Biscayne Bay, Paddle Boards, Kayaks, Snorkels & Masks and a Tubing session.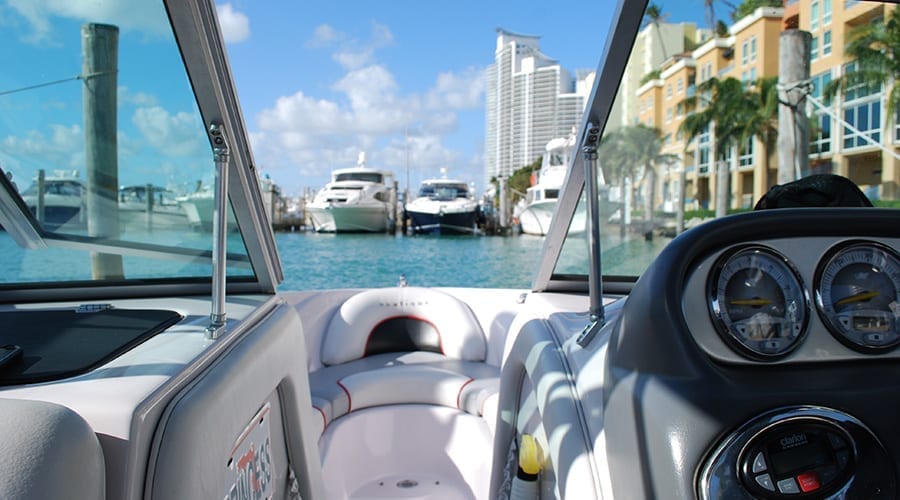 Boat Rental
This Captained Boat Rental will take you around Biscayne Bay to view Miami and its beautiful islands from the water, and relax on a Sandbar!