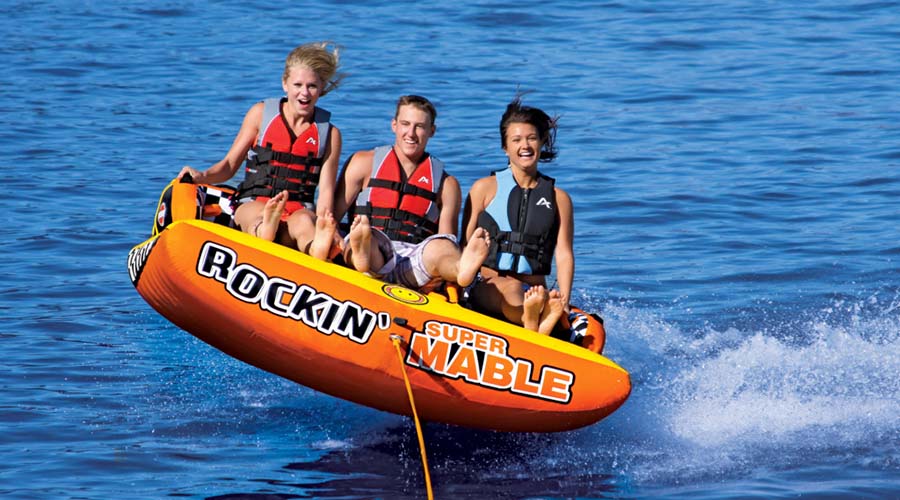 TUBING
Requiring minimal skill level, tubing is the easiest of all tow sports, and as such is a sport truly accessible to the whole family. But that's not to say it's not dramatic! From gliding across the surface of the wake, smoothly enjoying the rush of the water flow by, to an adrenaline fuelled white-knuckle rides that surpasses any theme park experience, the choice is yours.
The sole goal of our expert drive is to ensure your time on the water is safe and fun filled, so during a brief chat prior to departing the speed of the ride can be determined according to your confidence level. We'll teach you basic hand signals that will enable you to communicate with the driver, to slow down or speed up… as you feel comfortable.
Fun guaranteed
Tubing is a guaranteed grin generator and the inevitable excited chatter as riders, young and old, recount their rides and wipeouts on returning to the boat is a testament to the pure enjoyment everyone experiences. Don't spectate, participate!
Call 786-484-8022 for more information about our Miami Inner Tubing Watersports Session!
Price
The price is for the boat. You can be up to 4 people onboard. Our tube is for 2 or 3 people.
If you wish to, you can also try Waterski, or Wakeboard during your session, at no extra cost. Just let your Captain know before you leave the dock so he can bring the equipment.
Package includes:
This is a private Tubing session.
1 watersports boat
Up to 4 people can be on the boat
Instructor / Captain
Equipment: life vests and Tube
Boat gas provided
Use of the latest watersports equipment
You can also do Waterski, or Wakeboard ( let your Captain know before you leave the dock).
Rules and Regulations
Reservations in advance are mandatory to insure availability.
This watersports session is suitable for all levels, from beginner to advanced.
Minimum age requirement is 8 years-old.
The captain has the authority for the boat, and any changes or cancellations of trips will be for the sole purpose of ensuring safety.
What to bring?
A towel
Sunscreen (non-spray)
Swimsuit
Meeting location:
Exact meeting location details will be provided upon the reservation.
##Check in information
– Exact meeting location will be confirmed the day before your reservation as we will pick you up where the best wind and waves conditions are on that day.
– Please arrive 10 minutes prior to your scheduled departure time.
What is not included?
Snacks and drinks are not included. However, feel free to bring along snacks or a picnic dinner, as well as your own drinks.
Gratuity is not included. However, if you would like to leave a tip for excellent service, you are more than welcome to do so.
Cancellation policy:
Full refund if cancellation is made before 48 hours.
If we decide to cancel because of weather it is a full refund or customer may reschedule for another day/time.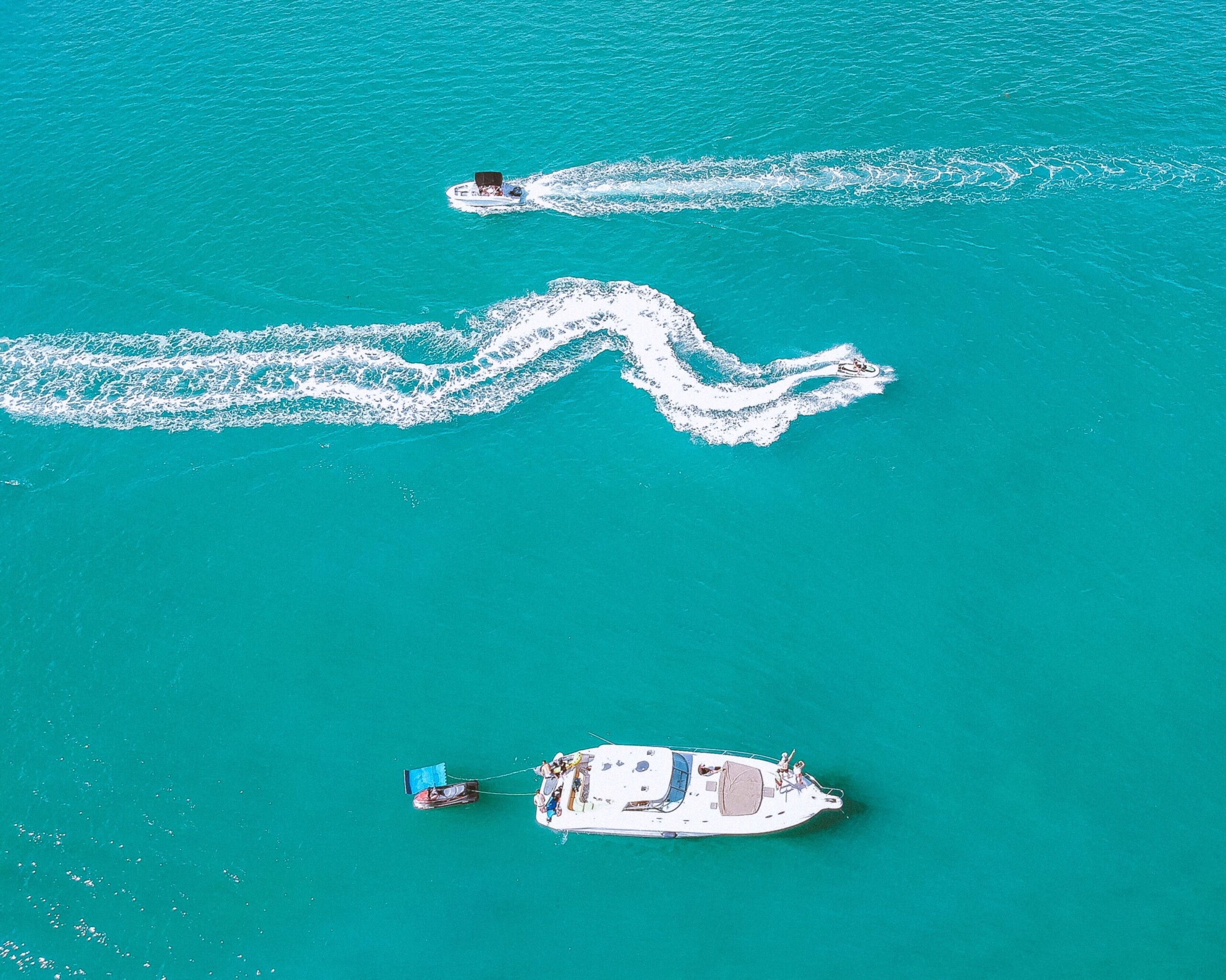 Boat Rental
This Captained Boat Rental will take you around Biscayne Bay to view Miami and its beautiful islands from the water, and relax on a Sandbar!